Welcome, Guest. If this is your first visit, be sure to:

check out the FAQ - Frequently Asked Questions.
You may read all the messages you have access to.
To view messages, select the forum that you want to visit from the selections below.

Upload Your Photo

- Please Login or Register
- Only Registered Users may Post.
-

Fishspace.net


Custom Search
Parkinson's Disease Resources
Other places to find information or help with PD.

Moderator: BloodyRue

Mar 26th, 2012 at 8:28am
In: Life with Parkinson's Dis...
By: BloodyRue
2
2
The Michael J. Fox Foundation
(MJFF) for Parkinson's Research is dedicated to ensuring the development of a cure for Parkinson's disease within this decade


Redirected Hits: 351
--
--
Life With Parkinson's Disease.

Originally created to fundraise for Parkinson's Disease research, this page is intended to provide support for all of us affected by neurological disorders. It impacts too many of us, let's do what we can to encourage, support, and celebrate one another.


Redirected Hits: 375
--
--
Viartis

Viartis are independent and entirely self funded medical researchers specialising in Parkinson's Disease, based in London, England.


Redirected Hits: 446
--
--
Explaining Parkinson's to Children.

John Provo Publications is dedicated to providing children with easy to understand information regarding the health issues faced by their senior family members.


Redirected Hits: 440
--
--
| | |
| --- | --- |
| | The newest 4 Board Topics |
| | | |
| --- | --- | --- |
| | | |
The forum contains a total of
2 Posts
within
2 Topics
.
The most recent post is
Life with Parkinson's Disease
(Mar 26
th
, 2012 at 8:28am).
View the most recent posts on the forum.
View the newest topics of this forum.
There are a total of
1107
registered members.
The newest member is: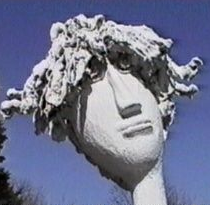 Christie Utz
.
Visits since Oct 9th, 2011
The Board start date was 01/29/12 at 12:25:00.
The most users ever online was 53 on Jan 19th, 2015 at 9:31am.
The most members ever online was 4 on Jan 29th, 2016 at 12:28am.
The most guests ever online was 53 on Jan 19th, 2015 at 9:31am.
The most search engines ever online was 215 on Jun 1st, 2012 at 2:03am.
StopForumSpam Statistics
Total spammers blocked: 18651
Total spammers submitted: 8
Bot Hunter Stats
Most Active Bot: Majestic-12 (Hits: 91887)
Most Recent Bot: Common Crawl (Hits: 2124)
Looking at: Catagory: Resourceful Links
Total Bot Hits: 559846 (Avg/Day: 13019)
Tracking Since: Dec 31, 1969
Members: 0
Guests: 2
Search Engines: 1
Amazon (1)
lllll Fishspace Administrator
lllll Right Whale
lllll Global Moderator
lllll King Mackerel
lllll Chogsie
lllll Tinker Mackerel
lllll Blue Whale
lllll Minnow
| | |
| --- | --- |
| | Members Online the last 24 hours: 0 |
| | |
| --- | --- |
| | Fan Mail from Some Flounder? |
Login